easter eggstravaganza, April 20
Spring into the season and shake off the cold. Children search the town with a map of participating sponsors from 10 am to 1 pm to collect stamps which are redeemed for treat bags at the Easter Bunny Headquarters. This year we are bringing back cookie decorating with the addition of an Easter-themed craft to accompany traditional face painting.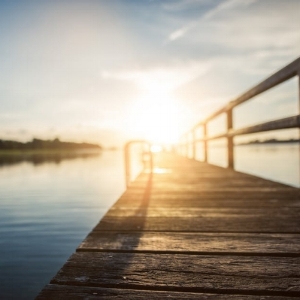 Kawartha Lakes country living show, april 26-28
The Kawartha Lakes Country Living Show, held in Fenelon Falls, Ontario, features over 100 booths filled with products and services specifically targeted to the country home, farm and cottage owner. It's the kick-off event of Summer and is not to be missed. With special thanks to the generosity of our Sponsors, and based on the positive feedback and success of last year's show, we are delighted to offer FREE ADMISSION again this year.
Our annual event for ladies to come out and shop from 5 to 9 pm, featuring a fashion show at 6 pm and flowers for the first 200 ladies. There will be ballots for prizes and two disc jockeys: one downtown and one at the fashion show. Sponsors are encouraged to run sales/promotions for the day.
wool day with kYAFF, june 8
Kawartha Yarn and Fibre Festival showcases over 70 local and independent craftsmen for knitters, weavers, crocheters, spinners, and felters during this event, which is hosted at Fenelon Falls Secondary School. The museum will also have a sheep shearing demonstration, free lamb burgers and sausages as well as a crafts for kids so that the whole family can participate. Merchants are encouraged to feature wool goods and have themed window displays to complement the event.
midnight madness, june 29
This annual event has been running for more than 25 years. All of the traditional favourites will be included to encourage residents and tourists to shop 'till they drop from 7 pm to 12 am. Live entertainment and attractions complement this holiday weekend.
Kick off the summer by celebrating Canada's birthday. This long weekend has always been a major attraction for locals and tourists alike. The event features live entertainment, cake, and evening fireworks for visitors. Sponsors are encouraged to decorate their windows to accentuate the town's ambience.
harvest happenings, october 12
Fun-filled day where families take the opportunity to celebrate Thanksgiving and get involved with our Harvest Festivities. This event is accompanied by hay wagon rides, pumpkin painting, face painting and a harvest treat table.
2019 marks the 20th anniversary of Santa Day in Fenelon Falls. It is traditionally featured on the last Saturday in November. It's all FREE including the parade, fireworks, and related activities.
Become a Volunteer
The Fenelon Falls Special Events Committee is a group comprised of volunteers who wish to contribute positively to the town's economy through fun events for locals and tourist alike. We are always looking for new and exciting ideas and more volunteers! Don't be shy in getting in contact with us if you are interested in helping out with one or more of our year round events.
How to Participate
If your business wants to participate, you need to be a sponsor of the special events committee. Sponsorship benefits include advertising of your business during events online, in social media, and on posters that are given to participants for each event in advance.
As a sponsor, we encourage local businesses to be involved with each event by decorating inspired storefronts, setting up a booth or tent, and hosting attractions or sales.
Have a question or concern?